Airvine GA Launch Webinar
The Airvine WaveTunnel GA launch webinar was led by Airvine's experts who explain the technology behind the product and its applications for various industries.
Attendees asked questions and interacted with the presenters to gain a deeper understanding of the WaveTunnel's capabilities and potential impact.
What is the Airvine WaveTunnel ™ Technology?
Our WaveTunnel™ technology is high performing, simple, and most importantly secure. It's the only NLOS 60GHz on the market which enables easier deployment and the ability to leverage 60GHz data capacities. Powered by VineSuite, a collection of software modules, WaveTunnel™ systems promise:
Broadband services and IoT devices that can be enabled in minutes anywhere in the enterprise

No business disruptions during installs

Multi-gigabit/sec data transfer rates

Easily installs in ANY type of building
Support for multiple access networks with secure partitioning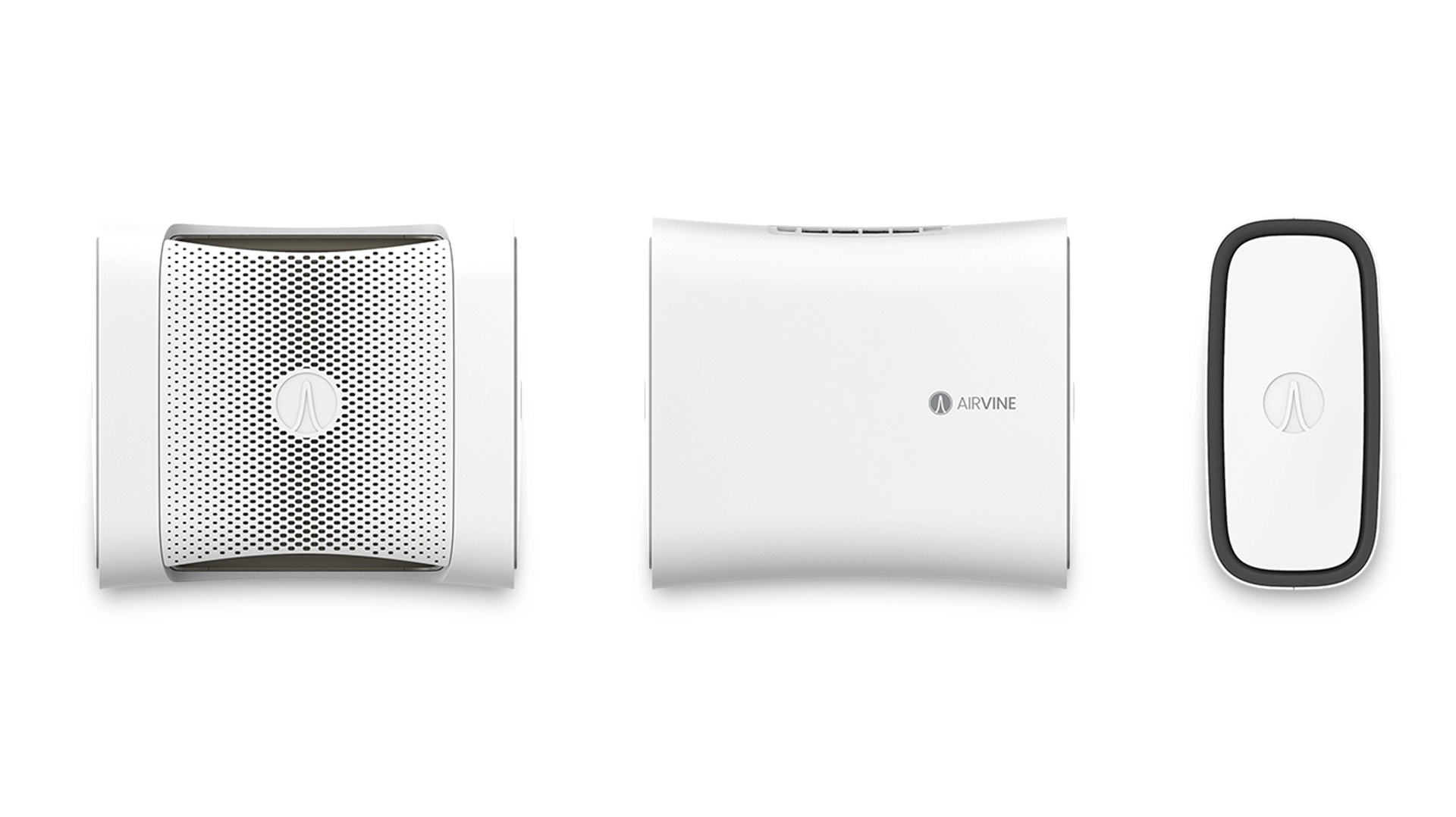 Don't just take our word for it...
"What intrigued me most about this technology is its ability to completely transform how enterprise networks are built. Normally the switching function is in a wiring closet on each floor, but with the Airvine solution, it's pushed out toward the users. This enables all sorts of interesting possibilities including quick and easy installation, fast moves, adds, and changes, and almost unlimited flexibility. This distributed switching approach can also eliminate the need for IDF's and wiring closets."
Nathan "Nate" Cline, President of Alpha Net Communications, Trusted Airvine Partner, San Antonio, Texas

"

We get involved in projects of all types and we are really intrigued by the flexibility of the

Airvine

solution. We think it would be a great addition to the portfolio of any wireless VAR. We see a lot of situations where a combination of cable and

Airvine

millimeter-wave technology will lead to the optimum solution for the client. And the pay-as-you grow feature of the

WaveTunnel

technology is a real winner.

"
Jon Novakowski, Chief Visionary Officer, Vector Tech Group, Flint, Michigan
"

We like the

Airvine

WaveTunnel

technology for factories and warehouses, which often run 24×7 and require connectivity across large areas. The ability of the

Airvine

system to relay signals

up to

100-meters is critical in these types of installations. Technicians can install

WaveTunnel

nodes during business hours without causing disruption. We like the flexibility of this product; installation is quick and requires minimal staff. When an operation runs 24×7, it's always business hours.

"
Mike Wade, Owner, Kahuna-Fi, San Ramon, CA
"

The

Airvine

solution is ideal for situations where the building layout is not conducive to pulling wire. We've been looking at a design that involves setting up

WaveTunnel

nodes in a counter-rotating wireless

ring that takes advantage of the

technologies

ability to punch an RF signal through most interior walls. Once the ring is constructed, it is very easy to

pick-up

traffic from almost anywhere

is

the building and quickly bring it back through the ring to the data center. Bottom line:

Airvine

enables almost instant broadband connectivity.

"
Aaron Hale, Mathematical Sciences Research Institute (MSRI), Berkeley, CA
"

We have been looking for an indoor wireless backbone solution for a very long time. Our resellers often come up against situations that are not well suited to copper cabling and are looking for other options. We looked at Wi-Fi Mesh technology but didn't see that as a viable option in enterprise applications. The kinds of situations that our VARs run into usually involve older building

s

without drop ceiling

s

and sheetrock walls. The ability of

WaveTunnel

technology to punch through most interior walls is a big advantage in these situations.

"
Magnus Hellstrom, VD/CEO, Nowire Nordic AB, Stockholm, Sweden